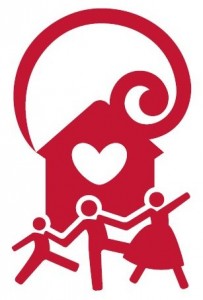 This page is currently under construction.
DESCRIPTION
St Albans Community Centre is currently running from the St Albans Tennis Club on Dover Street during the rebuild of the building on Caledonian Rd.
The the Tennis Club facility is available for hire by the community. Maximum occupancy is 40 people in building total
The building is accessible and smoke free.
BOOKINGS AND ENQUIRIES
For hiring requests and information please call 021 317 584 or email the Community Centre communitycentre@stalbans.gen.nz.
EQUIPMENT AVAILABLE
40 chairs
8 folding trestle tables
2 round meeting room tables
Whiteboard
Kitchen including microwave, oven, small fridge, crockery and electric jug
Users are required to supply their own tea towels, wash up cloths, rubbish bags and cleaning liquids.
A BBQ Trailer and a 6X3 marquee are also available for hire onsite and off.
CATERING
SARA can organise catering on request.
PARKING
There are 5 on-site car parks off Dover Street and extra parking available off Coles Place. (Unlocking the gate is required) Please respect the local street environment.
HOURS OF USE
The St Albans Community Centre is available for hire Monday – Sunday, 8.00am- 10pm. Note. Bookings outside of these hours may be negotiable.
RIGHT OF USE
SARA will not permit the facility to be used for inappropriate functions, where damage may occur or where conflict with adjacent neighbours is likely.
It is a requirement that you acknowledge and sign off the conditions of use agreement to indicate that you fully understand and accept your responsibilities.
STORAGE OF EQUIPMENT
SARA will not accept responsibility for the loss or damage to any facility user's equipment while in use or stored within a community facility.
2018 Fees / Charges
$9.50 per hour community group
$15.00 per hour self employed tutor
$25.00 per hour private social functions
$50.00 per hour commercial events, seminars and corporate events
$25.00 per hour community events and fundraisers
$100.00 bond required for social bookings, this does not cover for damage or if professional cleaning is needed. The Cleaning Company will charge and invoice hirer directly.
The bond is refundable or please consider gifting the bond to St Albans Community Centre, which will be greatly appreciated.
ALL FEES PLUS BOND PAYABLE IN ADVANCE.
What follows is a test for a possible calendar feature:
What follows below is a test slide show feature that may be coming to this page. If features photos of the demolished community centre:
…