The following candidates (so far) have responded to a questionnaire from St Albans News seeking information about the Canterbury District Health Board Elections on October 12:
Peter Ballantyne

Peter Ballantyne has considerable experience in the health sector having served as Deputy Chair of the Canterbury District Health Board and Chair of the West Coast District Health Board.
Peter believes the health board has worked tirelessly to meet the needs of Cantabrians, but has been constrained by lack of funding. "It's time for Canterbury to get its fair share. I am well-placed to advocate strongly for equitable funding for our health needs in Canterbury.
"This, combined with efficiencies in service, will enable more funds to be available to meet the increased demands of health issues such as mental health, cancer and elective surgery in order to ensure that our communities get well, stay well and live well closer to home.
"There is also need to remove the capital charge, and progress the rate of our facility rebuilds to ensure our people receive timely and appropriate treatment in modern hospital facilities."
Previously a partner in the international consulting firm Deloitte, Peter currently serves on the CDHB Quality, Finance, Audit, and Risk Committee and on the University of Canterbury Council.
If you wish to contact Peter you can email him at prballantyne@yahoo.com
Geoffrey James Booth –
Independent
Geoff Booth's reason for standing for the health board is personal. He lost his 21 year old son to suicide a couple of years ago and wants to be part of the board conversation about mental health and suicide prevention. "I have a lived experience of what it is like as a parent to deal with the aftermath of suicide. The current board does not have this insight. The current suicide stats show that what we are currently doing is not working. It is time for change." Parking at the public hospital is also an issue that needs improving. Geoff Booth works as a sales manager, is on the board of trustees at his local school and has held a national role in the NZ Ostomy Society. You can find Geoff Booth on Facebook.
Sally Buck – Independent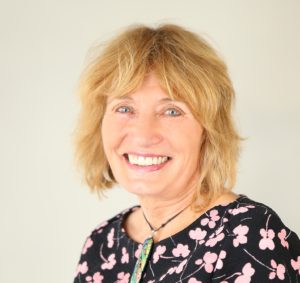 Sally Buck would bring to the role of health board member considerable experience in the disability sector, where she is / or has been a disability advisor, speech and language therapist and early intervention teacher. She is also standing as a community board member for the Christchurch City Council's central ward where she has been a member for several terms, gaining governance experience in this role and as a director or trustee of a number of organisations. "I care about people and want to ensure everyone can easily access the health care that they need and that health care is delivered based on putting people first." She identified waiting lists for surgery, older peoples health, disability, mental health, high cost of dental health, non-funding of certain drugs, the underfunding of CDHB from the Ministry of Health and car parking at Christchurch hospital as issues of particular interest to Canterbury people. If you want to contact Sally she is available on 3792820 or 0210580392 or email at: bucksally1@gmail.com
Gray Crawford
Former manager of Social Services at the Christchurch City Mission, Gray Crawford has many years' experience providing crisis intervention services. to people at risk through poor physical and mental health, domestic violence, financial mismanagement, homelessness and drug/alcohol addiction.
Gray's health management experience dates back more than two decades. In that time he has also been the manager of Victim Support, providing emotional support to victims of serious accidents, crime and other trauma and previously manager of radiology at Christchurch Public Hospital. Some time ago he was an ACC rehabilitation officer at the Burwood Spinal Unit providing spinal patients with vocational and social rehabilitation services.
Gray currently chairs the NZIM Foundation and is a member of a multidisciplinary alliance formed to promote and protect equitable health care services through better co-operation between government agencies, not for profits and the general community. He is also a Judicial Justice of the Peace, a member of Rotary Sunrise and is on the Mayor's Welfare committee.
Ministerial consultancy appointments have included Chair of the Health and Disability Ethics Committee (Upper South Island) and a membership of the Lottery Welfare grants committee.
Gray sees good health as a basic human right but fears our expectations of hospitals might not be sustainable. Service demand is growing due to "a greater ethnic diversity in Christchurch, people living longer, poor diets, easier accessibility to alcohol/drugs, inadequate housing, increased domestic violence and mental health/social isolation."
Heightened expectations around salary and wages by health staff also put pressure on delivery of services.
"It is essential health is seen as a community issue and that we empower (better integrate) families, primary health services and not for profit social services (even businesses?) in working more collaboratively together, with quality/timely information sharing to improve and protect the best health outcomes for all."
Find out more about Gray Crawford on LinkedIn: www.linkedin.com/graycrawford
Vicki Tahau Paton
Real estate agent Vicki Tahau Paton is concerned for people living in poor housing.
"Our most vulnerable/compromised are living in substandard conditions, there is a huge increase in respiratory issues in the winter because of this. Private landlords can be fined but our City Council and Otautahi Community Trust get a dispensation. This is unacceptable, tenants and the CDHB should be able to invoice them for what it costs for Healthcare. It is a health and safety matter, it needs to be taken more seriously."
Prior to involvement in real estate, Vicki spent more than 20 years working with pharmacies throughout the South Island.
She has a management and governance background and has an understanding of what is required to sit on a board and says she is driven by solutions and has zero tolerance for over promising and underdelivering.
Brian Salisbury, a registered nurse with governance experience on school boards of trustees, identifies the ongoing shortage of hospital staff in Canterbury as one of the greatest issues facing the hospital board.
"Poor staffing means unsafe and inadequate care, long waiting lists and delayed recovery. My aim to provide a staff voice on the board to ensure those working within the CDHB are heard and advocated for.
"When staff feel valued and enjoy their jobs, they will be less likely to leave. Additionally, better working conditions will attract more staff. By looking after staff they will be able to better look after you and your loved ones."
He also wants to address parking around the hospital and minimise the CDHB's environmental footprint.
For more information check out:
www.facebook.com/briansalisburycdhb
Peter Wakeman
STOP Trashing Our Planet
Businessman investor and retired airline pilot Peter Wakeman is passionate about Canterbury and Christchurch and doesn't think central government is funding the health board sufficiently.
He says Increasing poverty is affecting well-being "therefore I would lobby government for change and raise income levels for residents."
Peter says the city's drinking water is being affected by nitrates from dairy cows but Central Government lacks leadership for reducing them.
He wants to see alternative behaviour treatments such as diet and exercise provided as they play an important role in good health.. .
For more information check out this video: Youtube video
Facebook:
https://www.facebook.com/profile.php?id=100008280516773
and website:
https://stop366.wordpress.com
There are so many candidates standing for election this year we are running out of space in the printed News and have opted to place the health board candidates answers on the website. Information from other candidates has been received and will be posted shortly. Voting papers are being posted.